Amtrak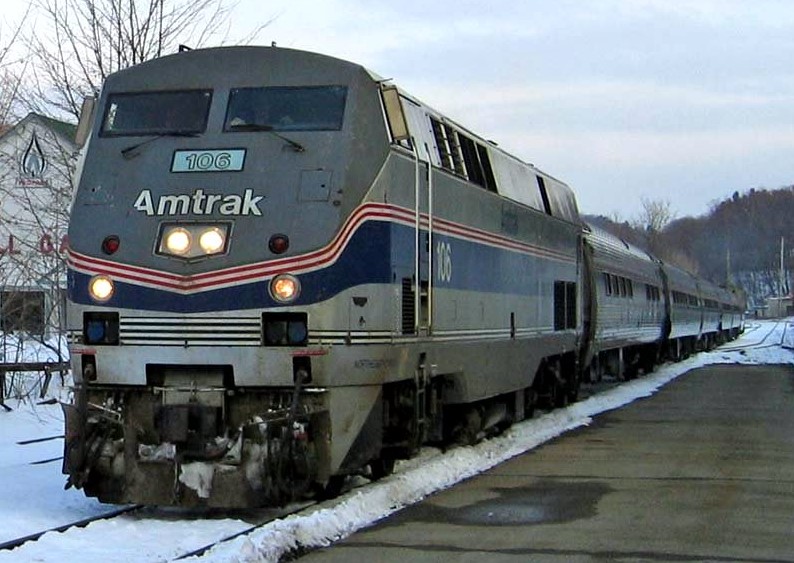 The most well-known US passenger rail service company, Amtrak, was established 48 years ago by the National Railroad Passenger Corporation. Amtrak provides medium and long distance intercity services in the contiguous United States, as well as to nine Canadian cities. Initially founded in 1971 as a quasi-public corporation to operate many US passenger rail services, Amtrak receives a combination of both state and federal subsidies, as well as being managed by a for-profit organisation. The current headquarters for Amtrak is situated one block west of Union Station in Washington, D.C.
There are over 500 destinations in 46 states, as well as three Canadian provinces which are served by Amtrak trains. The company operates more than 300 trains daily over a distance of 34000 km of track. Amtrak themselves own approximately 623 miles of track and run on an additional 132 miles of track owned by other rail companies. Some of the high-speed portions of the track allow trains to travel as fast as 240 km/h.
In 1916, 98% of all intercity travellers in the United States took trains, with the remaining 2% taking inland waterways. Th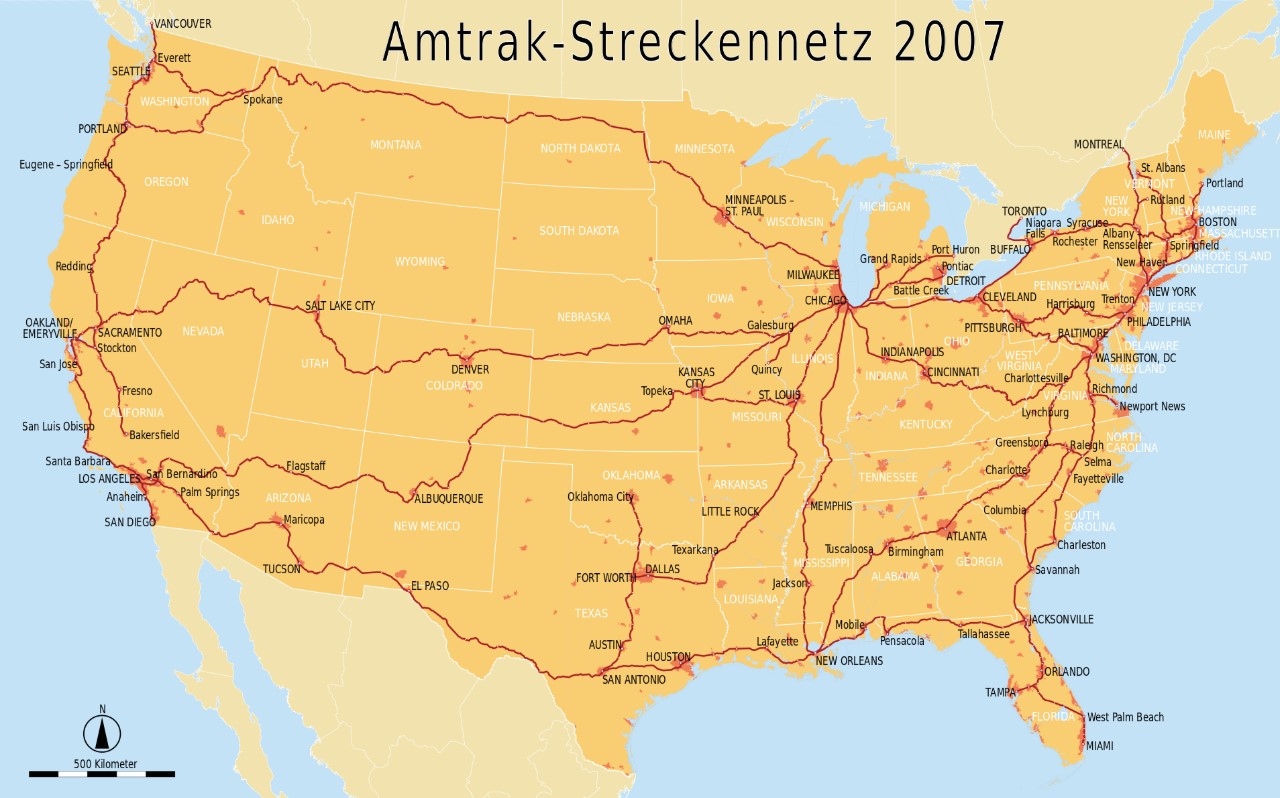 is amounted to almost 42 million passengers using railways. It was common during those times for passenger trains to be operated by the same companies that also ran freight trains. Patronage began to decline during the later 20th century however, as increased competition from buses, air travel, and cars hit the market. Newer streamlined diesel-powered trains, such as the Pioneer Zephyr, proved themselves to be popular with the travelling public, but ultimately could not reverse the trend. By 1940, the railroads held just 67% of commercial travellers in the United States.
Railroad travel experienced a brief, artificial boost during World War II when gasoline rationing took place, and troop transport became common. This boost allowed train operators to overhaul a number of their overworked and neglected passenger fleets, replacing many trains with fast and luxurious streamliners, although this only brought temporary relief. Railroads continued to lose money overall following the Great Depression, with deficits reaching $723 million in 1957, leading many to doubt the continued financial viability of railroad travel. Ultimately, the train services were nationalised, and although they are no longer large profit makers, do not lose money at the same rate which they once did.