Bernina Express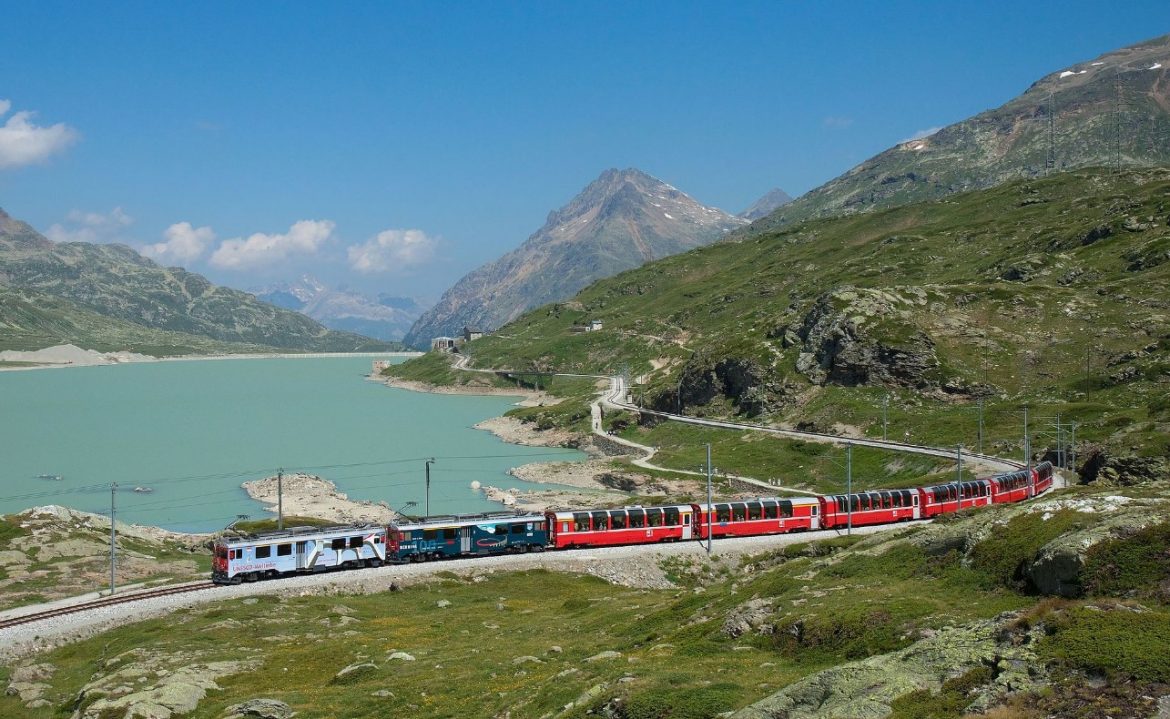 The Bernina Express is a train which connects Davos in Switzerland to Poschiavo and Tirano by crossing the Swiss Engadin Alps. The majority of the journey the train takes runs along the World Heritage site, which is known as the Rhaetian Railway in the picturesque Albula and Bernina landscapes.
The route is currently operated by the Rhaetian Railway company for the purpose of sightseeing, and although some passengers rely on the route for work, this is increasingly rare. The journey takes the form of an enhanced regional service which runs between Tirano and Davos, with panoramic coaches with enlarged windows and a multi-lingual guide on board.
The train is not considered to be an express train, as passengers must make a seat reservation when purchasing tickets, or pay an additional fee if they are a national rail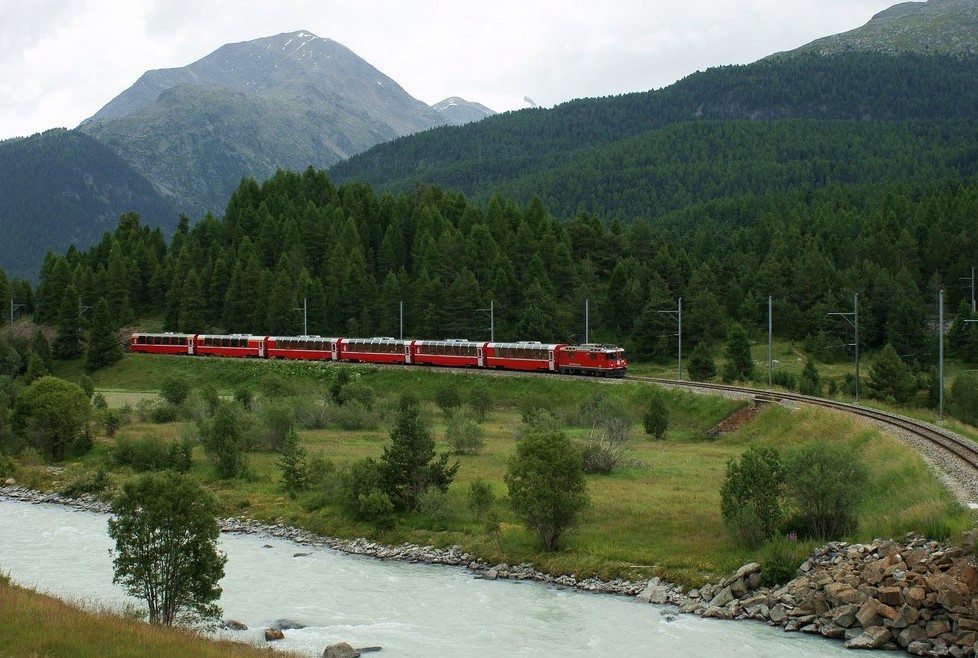 card holder.
Original construction for the Albula line began in 1989 and was completed in 1904, having been operated by the Rhaetian Railway since its inauguration. The Bernina line was constructed between 1908 and 1910 and was operated independently until the 1940s when the line was taken over by the Rhaetian Railway. The train uses gradients of 7%, to negotiate the difference in the height of approximately 1800 metres from the summit at Ospizio Bernina to Tirano.
The Albula line train leaves the city of Chur in Graubunden, and follows the course of the Rhine to Bonaduz, before entering the Domleschg Valley, following the Posterior Rhine from Rhazuns to Thusis. The train continues following the Albula toward Tiefencastel, before crossing the Landwasser Viaduct and arriving at Filisur. The train route takes place on many spirals to achieve significant increases in height.