Flying Scotsman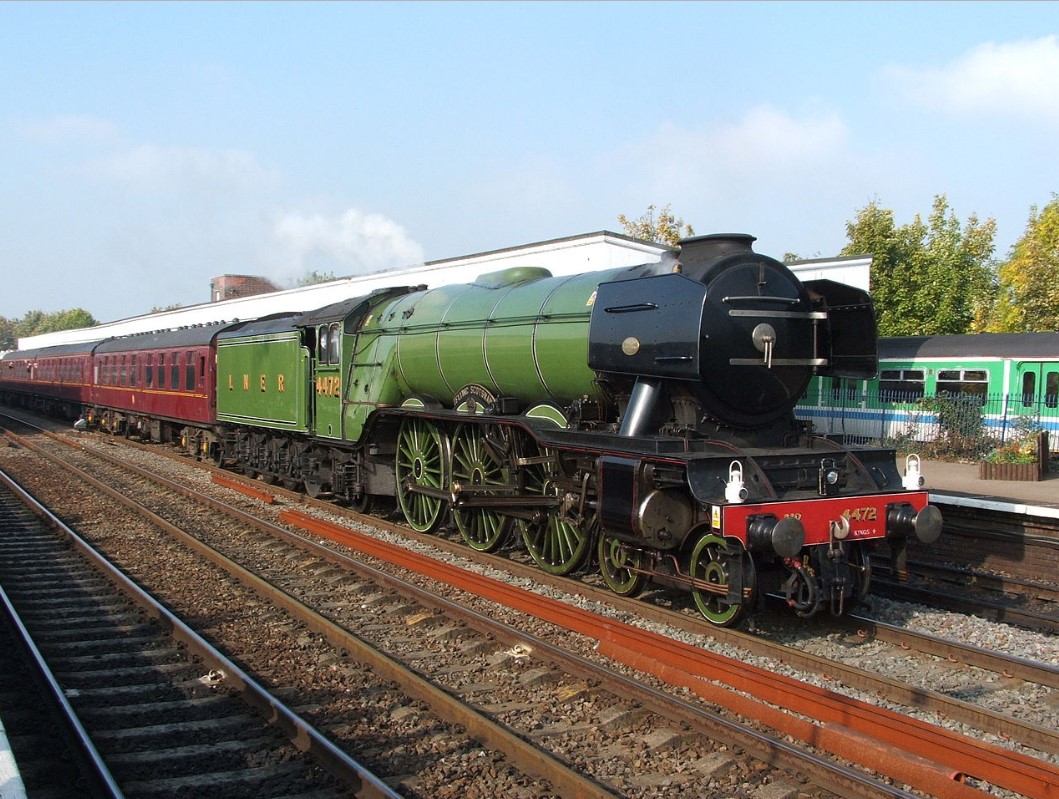 The Flying Scotsman is the name which was given to the express passenger train service that operated between Edinburgh and London, the capital cities of Scotland and England, which ran along the East Coast Main Line. The service began in 1862, before officially adopting the name Flying Scotsman in 1924. The service is still in operation and is currently run by London North Eastern Railway.
The route over which the Flying Scotsman travelled was built during the 19th century, by many smaller railway companies, but during that period there were many mergers and acquisitions, leading to only three companies controlling the East Coast Main Line route. North British Railway, North Eastern Railway, and Great Northern Railway were the th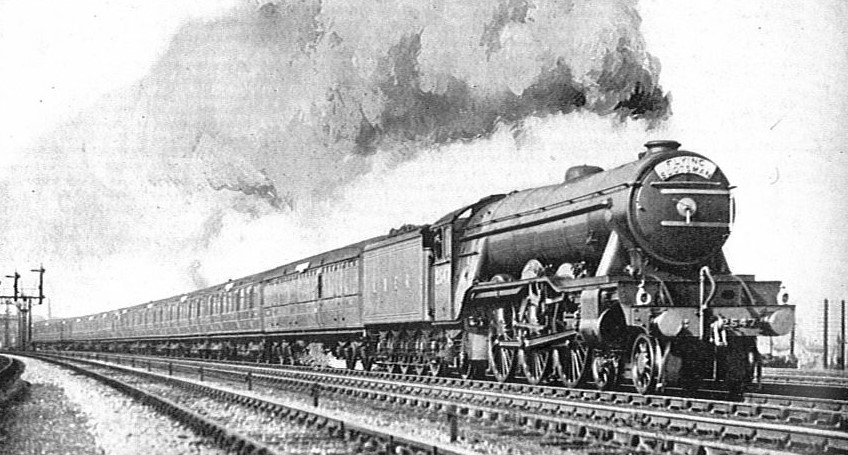 ree controlling companies. In 1860, the three came to an agreement and established the East Coast Joint Stock for through services using conventional vehicles, and it is this agreement which led to the formation of the Flying Scotsman service.
The first Special Scotch Express ran in 1862, with one train leaving London King's Cross and Edinburgh Waverley at 10 am, simultaneously. The original journey took 10 and a half hours, which included a 30 minute stop at York for lunch. Many improvements in railway technology, as well as competition from multiple companies, led to an improvement in travelling time, and by 1888 the journey time had been reduced to only eight and a half hours. Today the journey time has been much reduced and currently only takes four hours and 19 minutes.