Orient Express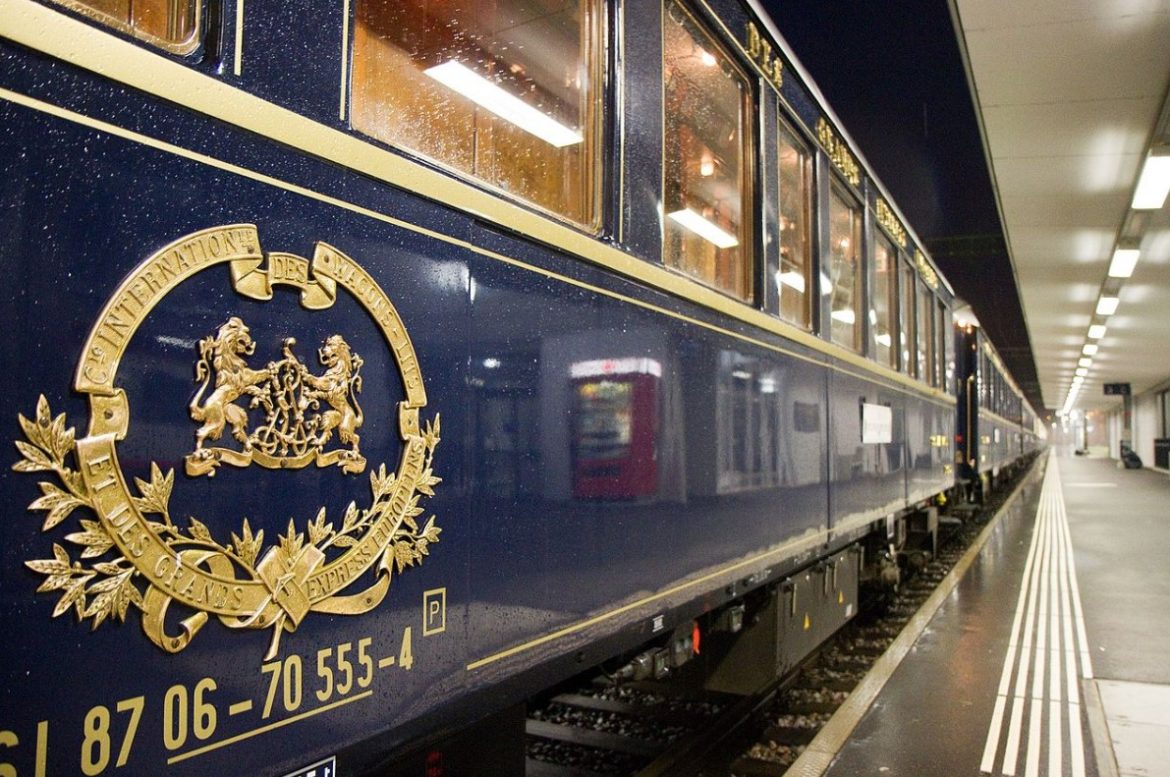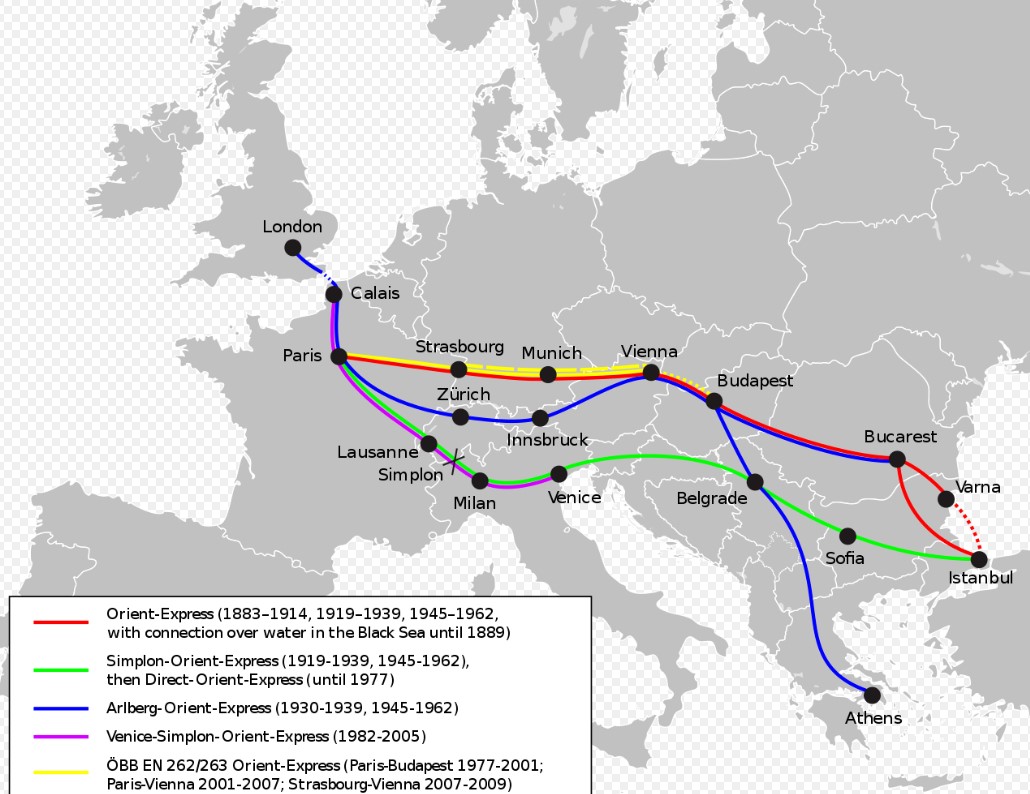 One of the most famous train routes throughout the world, the Orient Express was a long-distance passenger train service, which was created in 1883, by Compagnie Internationale des Wagons-Lits. Both the route and rolling stock of the Orient Express changed many times through its service, with several routes in the past all bearing the name Orient Express, and taking similar directions, albeit sometimes with slight variations on the name to avoid legal issues. Although at the time of its inception, the Orient Express was merely a regular international railway service, it has since become synonymous with luxury rail travel.
The two most prominently associated cities of the Orient Express route are Paris and Constantinople, which were the original final destinations of the timetabled service. The Orient Express was considered by many to be a showcase for how luxurious and comfortable travel could be, at a time when it was still generally supposed to be rough and quite dangerous.
In 1977, the Orient Express stopped calling at Istanbul due to lack of interest in the service, and instead served the Romanian capital of Bucharest. This changed again in 1991, when the service ended in the Hungarian capital of Budapest, and again in 2001, with the service stopping in the Austrian capital of Vienna. Ultimately, the service officially stopped running
in 2007, with the last train leaving Paris on Friday the 8th of June. After this, the only route which still bore the name Orient Express began to leave from Strasbourg, owing its success to the LGV Est, which shortened the journey time between Paris and Strasbourg. Although debate continues as to the exact reasons why the Orient Express no longer runs, the most popular theories are that high-speed trains and cheaper air travel have simply removed the economic viability for the train service to run.
On the 5th of June, 1883, the very first Express d'Orient left Paris for Vienna, and until October the 4th, 1883, when the route was expanded, remained a standard international train service. In 1891, the train was officially renamed the Orient Express, and public interest in the route extended beyond necessary travel to travelling for the pure pleasure of it.
In 1889, the train's easternmost terminus became Varna in Bulgaria, where passengers could go on to take a ship to Constantinople. With the construction of new rail lines, the train route was eventually expanded, and in 1889, on the 1st of June, the first direct train to Istanbul left Paris.
Unfortunately, the service was suspended during World War I, resuming after the war ceased. The service was improved in 1919, with the opening on the Simplon Tunnel, which allowed for a more southerly route via Venice, Milan, and Trieste.