The Rocky Mountaineer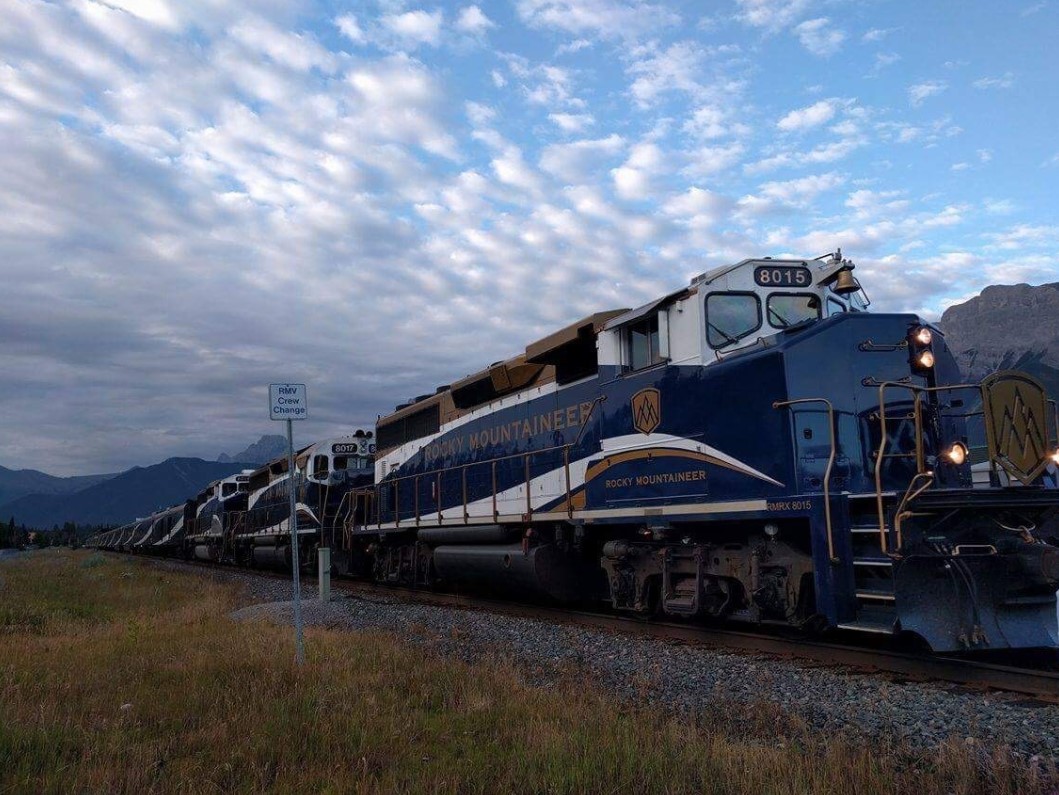 The Rocky Mountaineer is a Canadian rail company which operates out of Western Canada and operates trains on four rail routes that travel through British Columbia, Alberta, and the US state of Washington.
The route started out as a daytime service which ran 19 times a week between Calgary and Vancouver in June 1988, often referred to as the "Canadian Rockies by Daylight." The service was renamed by VIA Rail in 1989 to the "Rocky Mountaineer", reducing the number of weekly trains to match interest from passengers. The branding was sold in 1990, with the current owner and operator, the Armstrong Group, purchasing the company. The first train was run on the 27th of May in 1990 and has since become the busiest passenger rail service in North America that is privately owned, having transported over one million passengers since 1990.
The service has won many awards during its operation, with one of the more notable being the World Travel Awar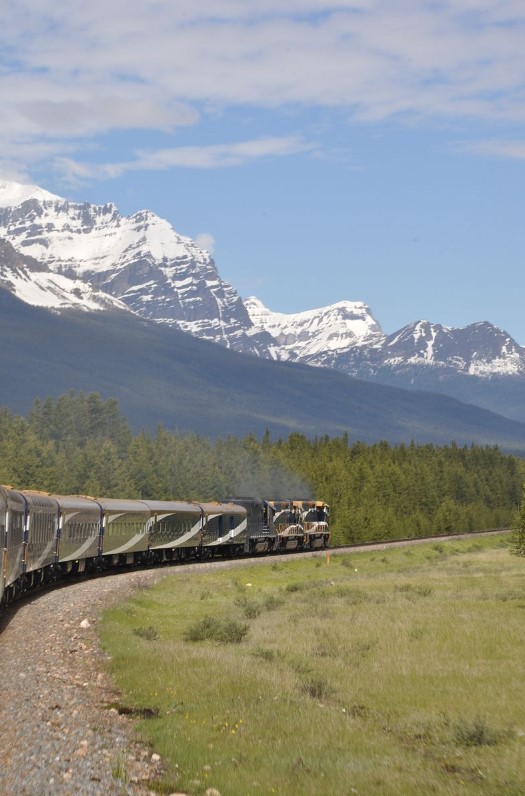 ds, awarding the line the "World's Leading Travel Experience by Train" seven times. In 2007, National Geographic Magazine recognised the train for its GoldLeaf service and branded it one of the "World's Best Journeys". In 2009, the Society of American Travel Writers, one of the world's largest organisations of professional travel journalists and photographers, rated the Rocky Mountaineer as the world's top train ride.
Four main routes comprise the Rocky Mountaineer. The first passage to the west travels along Kicking Horse River, terminating in Banff, with Rocky Mountaineer being the only passenger service currently using this route. Journey Through the Clouds goes through the Coastal Mountain Range and the Fraser Canyon before terminating in Jasper. Rainforest to Gold Rush is a three-day route which starts in North Vancouver, stopping in Whistler and Quesnel before concluding in Jasper. Coastal Passage begins in either Seattle or Vancouver, calling at all Rocky Mountaineer stations in British Columbia.