Tren a las Nubes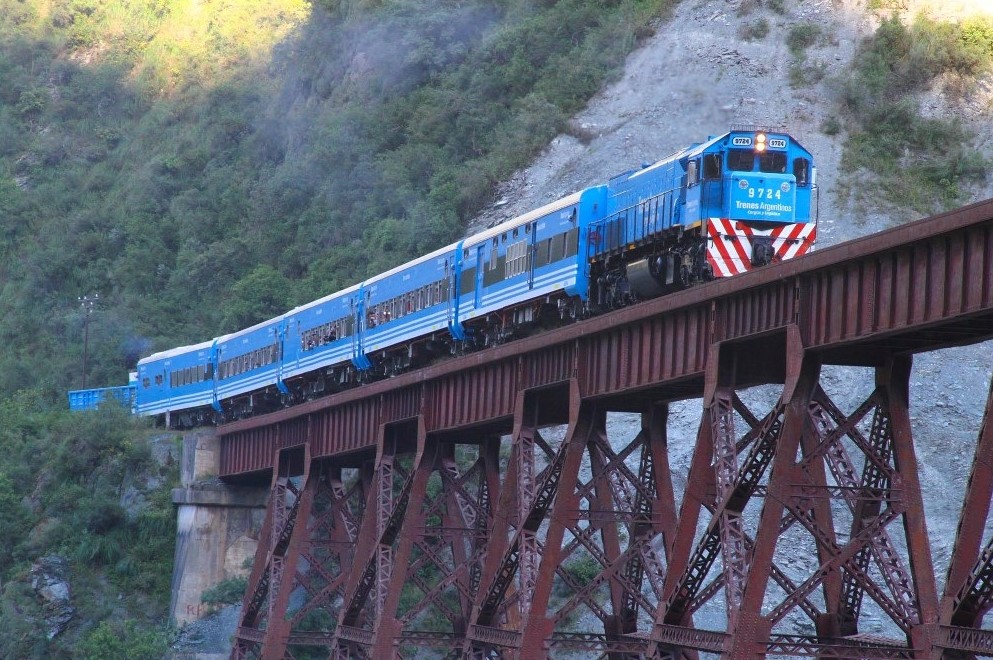 The Tren a las Nubes, often translated into English as "Train to the Clouds", is a tourist train service situated in Salta Province, Argentina. The service runs on the eastern part of the Salta-Antofagasta railway line of the Belgrano Railway, which connects the Argentine Northwest with the Chilean border, in the Andes mountain range. The train runs at approximately 4250 metres above sea level, making it the fifth highest railway in the world currently.
The train route was initially developed for economic and social reasons but has now transition
ed into a tourist route as a heritage railway, with the majority of profits going towards the maintenance of the railway line itself. Although cheaper tickets for locals to use as a means of transport do exist.
Because the train was designed not to use a rack-and-pinion, steep grades had to be avoided during construction, this led to the route having a total of 29 bridges, 21 tunnels, 13 viaducts, two spirals, and two zigzags while climbing the mountains.
Interest in creating a railway in the region existed as early as 1889, with numerous studies being conducted until 1916 to determine feasibility.