Bergen Line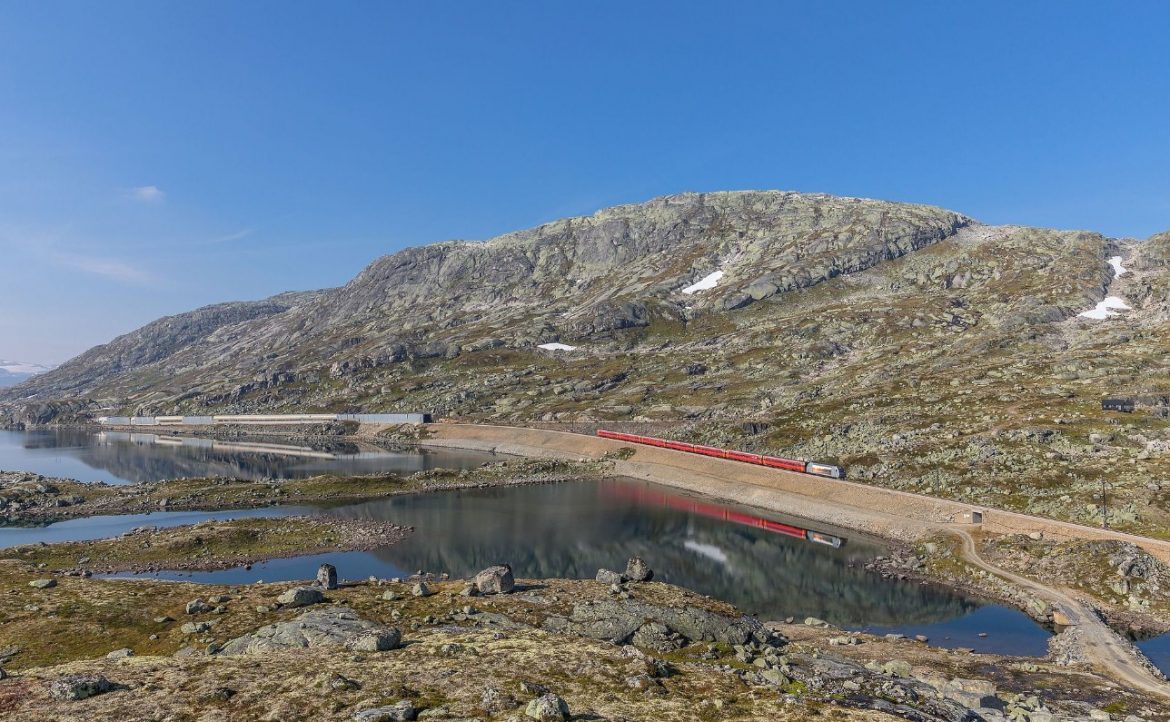 The Bergen line, also known as the Bergen railway, is a 371 km long track which connects Bergen and Honefoss in Norway. The name is often applied to the entire route which connects Bergen and Oslo, where passenger trains travel a total of 496 km. The train route is the highest mainline railway line in Northern Europe, crossing the Hardangervidda plateau at a total height of 1237 metres above sea level.
The railway line was first opened from Bergen to Voss in 1883, as the narrow gauge Voss Line. The line was converted in 19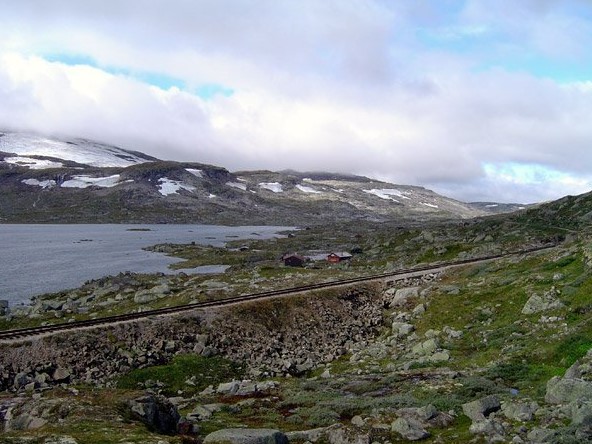 09 to standard gauge, when the route was extended over the mountain to Oslo, with the Voss Line becoming part of the Bergen Line. The route is single track and was upgraded to be electrified between 1954 and 1964. Currently owned and maintained by Bane NOR, the route is served by Norwegian State Railways, which runs passenger trains along the route as well as CagoNet which operates freight trains. The Flam Line remains the only branch line, as lack of commercial interest forced the closure of the Hardanger Line, facing increased competition from other forms of public transportation.