The Ghan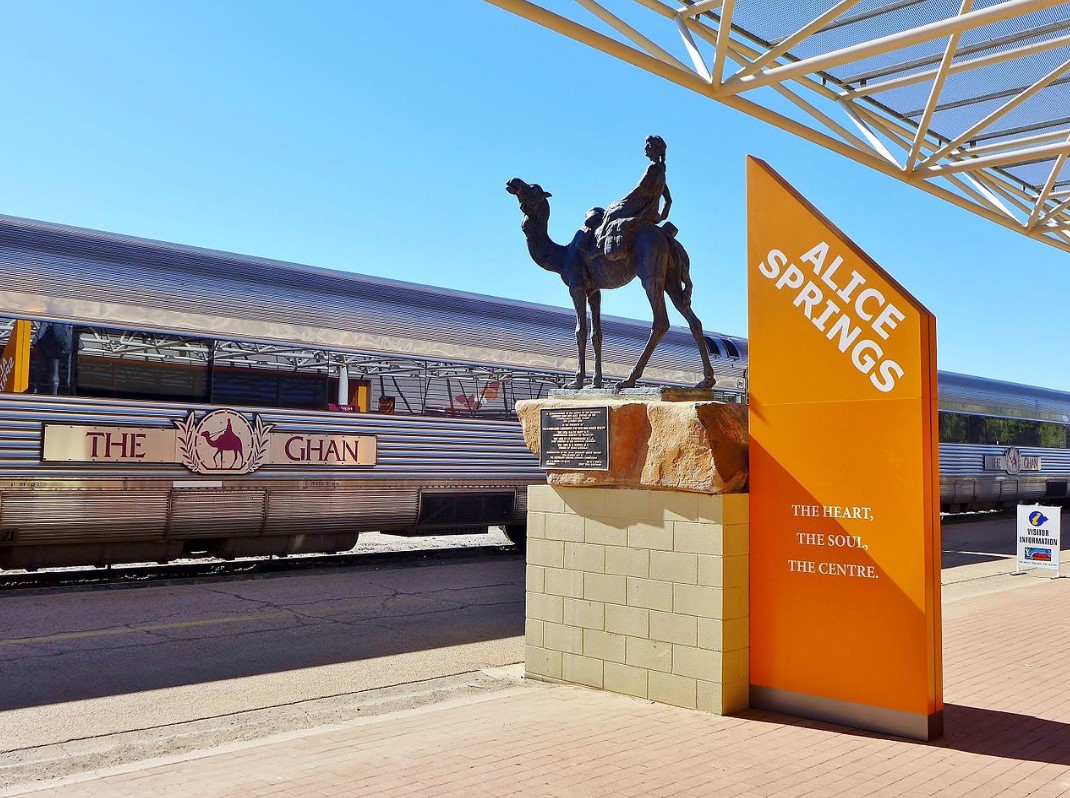 The Ghan is an Australian passenger train service which runs between Adelaide, Alice Springs, and Darwin, running along the Adelaide-Darwin railway line, and is operated by Great Southern Rail. The route currently takes 54 hours to travel, across a total distance of 2979 kilometres, and includes a stopover in Alice Springs for four hours.
The name is said to be a shortened version of the train's previous nickname, The Afghan Express. The name is thought to have been given by one of the crews working on the service, sometime in 1923. The suggestion is that the nickname honoured the Afghan camel drivers, who came to Australia in the final part of the 19th century, to help British colonisers find a way to reach the country's interior.
A more pessimistic interpretation of the name is that it is, in fact, an insult. In 1891, the railway from Quorn reached the remote town of Oodnadatta, which at that time had an itinerant population of around 150 cameleers, who were given the generic nickname of "Afghans". The name might also be a means of taunting the company and officialdom itself, as when the first sleeping car was put on from Quorn to Oodnadat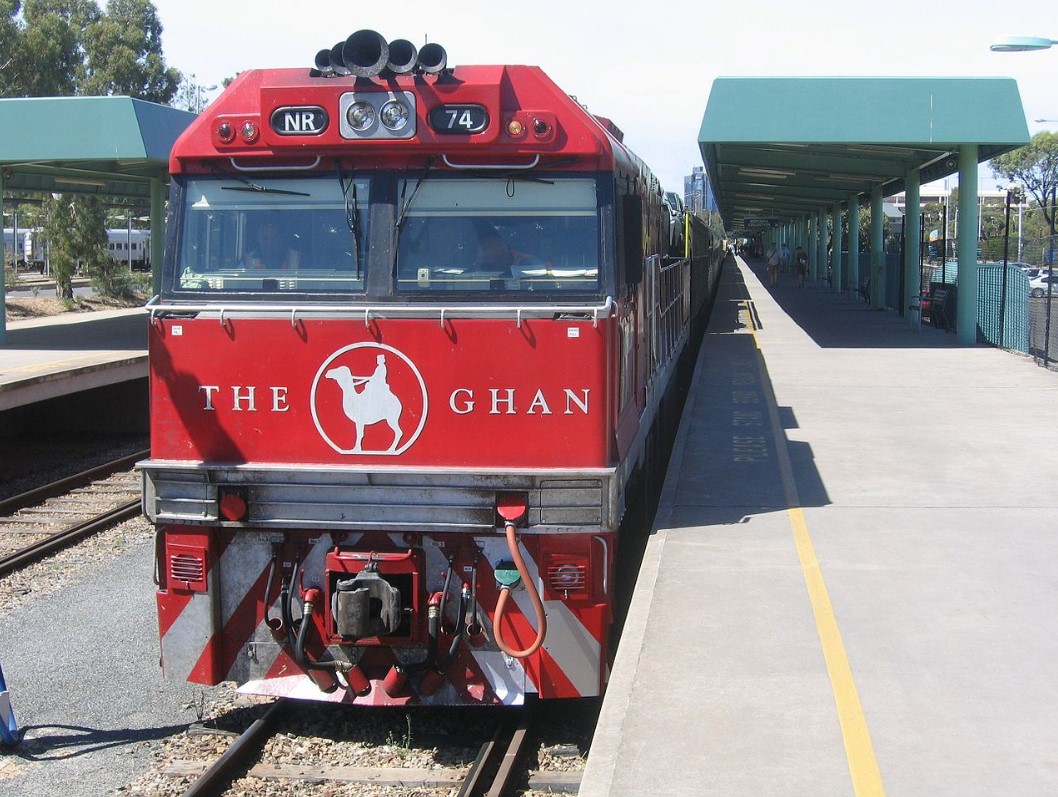 ta, a considerable expense at that time, the only passenger was an Afghan; hence the nickname mocking the commercial viability of the service.
As early as 1924, the unreliability of the fortnightly steam train was notorious, with European pastoralists commonly referring to it as "in ribald fashion The Afghan Express." The route's reputation was improved dramatically in 1951 when the steam engines were replaced by diesel-electric locomotives. Although there was an initial dislike of the removal of steam engines, and this was common on many train lines across the world, their higher speed and reliability eventually won the travelling public over.
The service was privatised in 1997, and since that time has been run and operated by Great Southern Rail, originally as part of the Serco Group. Eventually, though, GSR was sold to the Sydney investment fund, Allegro Funds, in March 2015.
The original Ghan took its final journey in 1980, with the Ghan Preservation Society still repairing sections of the old narrow gauge track, as well as some of the sidings. With some commercial demand for the route, a new standard gauge line from Tarcoola to Alice Springs was opened in October 1980, on the Trans-Australian Railway, with the train taking the form it has today.